Bayer Mosquito Learning Lab
To strengthen joint initiatives for generating vector-borne diseases awareness and educational programs for the public, we developed the Mosquito Learning Lab – an online learning tool to help bring the message closer to everyone in the community, from school children to families, to sustain a high level of awareness and vigilance. Since its launch in 2015 in Singapore, over 1500 local school children have completed Mosquito Learning Lab.

The Bayer Mosquito Learning Lab is the global online training platform developed by Bayer to raise awareness about vector-born diseases and the relevant control measures to manage them.

The content is interactive and engaging, and the platform comes with a virtual trainer to guide you through the training.

Subjects covered include:
Introduction on dengue as a disease
How to manage the disease and its vectors
Mosquito life cycle
Simple actions that can be implemented to prevent dengue in and around homes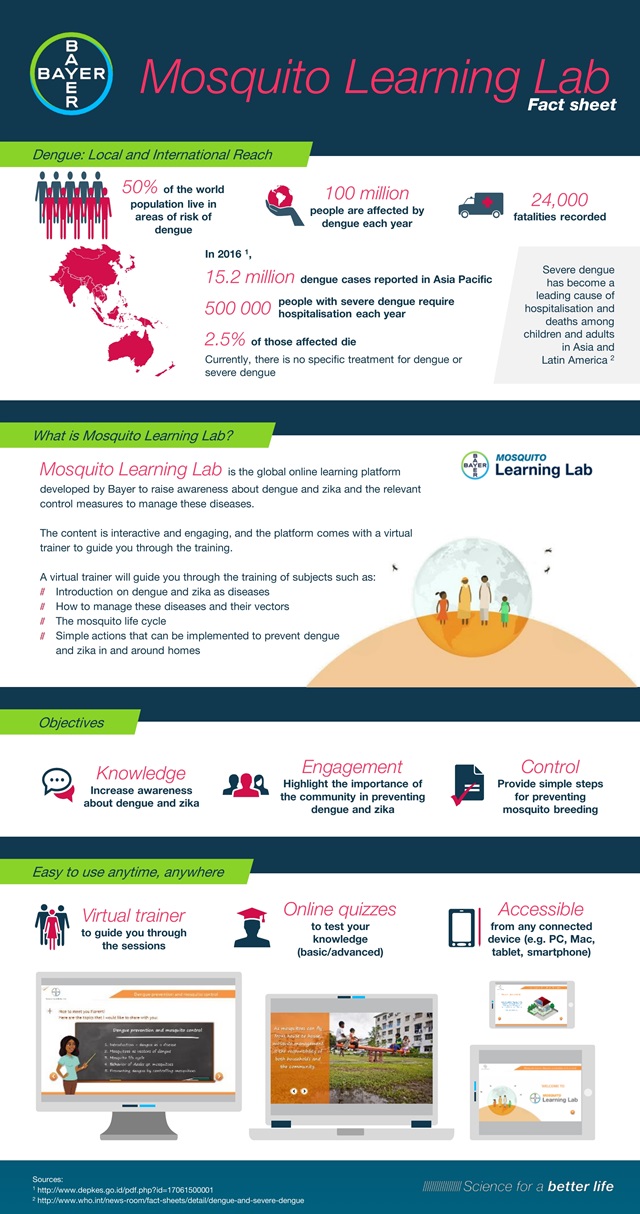 Learn more here.
Try Mosquito Learning Lab
here
.